The City of Cape Town process of reviewing the
informal trading plan for Muizenberg

(Ward 64), and we would like to hear from you.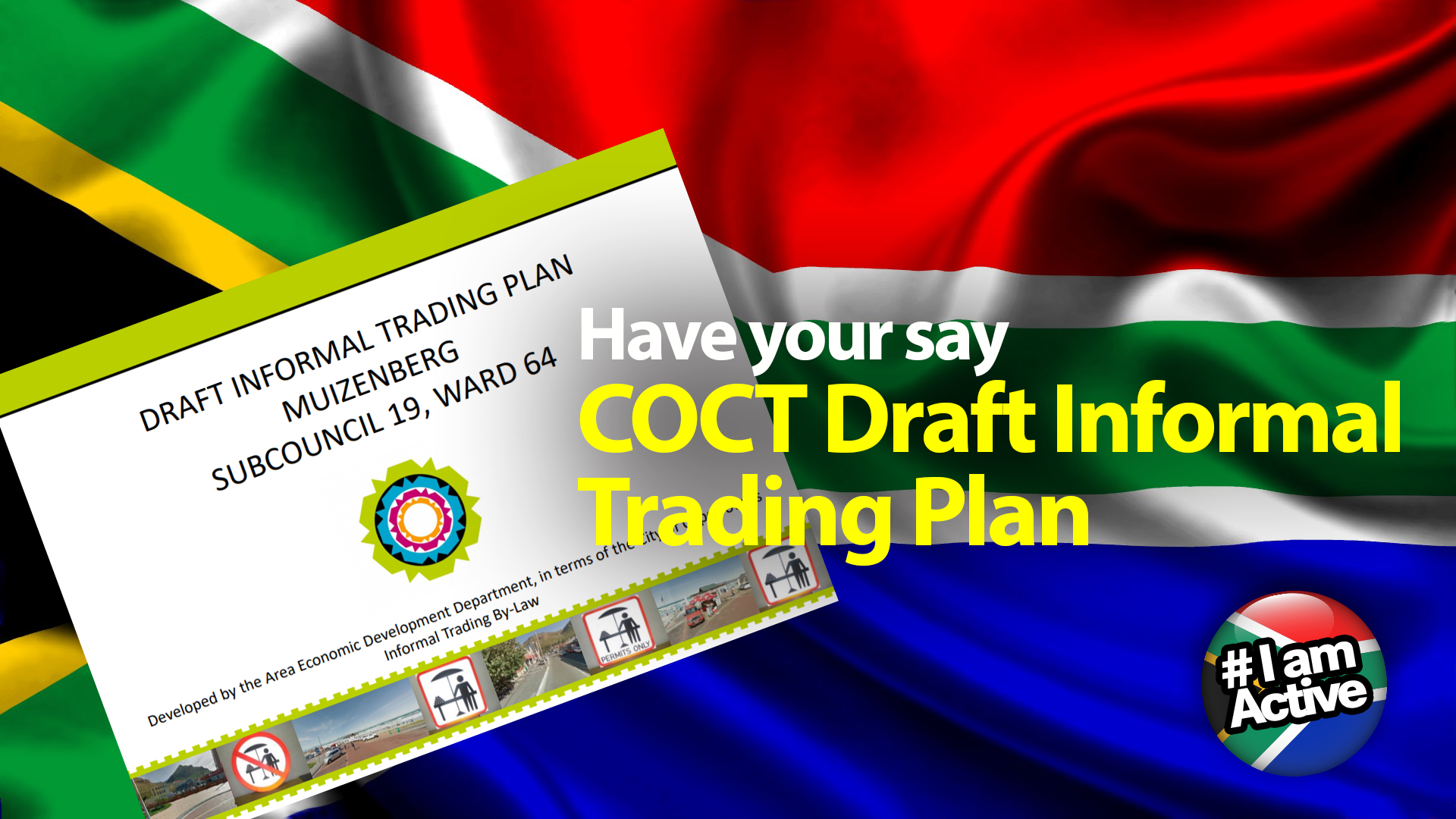 The Informal Trading By-law assists COCT to declare an informal trading plan for any place or area. The plan specifies dedicated, restricted or prohibited areas for informal trading in that place or area.
Approval from Council is required as part of the process before any area can be defined as an informal trading plan area.
In terms of section 17 of the Local Government: Municipal Systems Act, Act 32 of 2000, you can submit comments to the municipality in respect of the Draft Trading Plan for Muizenberg.
Comments close on 21 March 2020

Have your say – shape this policy.
Error: Contact form not found.
"]
Important to note; This is a legally mandated public policy-shaping process. By using DearSA's platform you ensure an accurate record is held by civil society (so government cannot dispute participation facts or figures) which forms a solid foundation for a legal case should the necessity arise. It is not a petition. Your input is immediately sent to government and must, by law, be individually acknowledged and considered. Had this been a petition, all public input would be grouped as a single submission.