32987 active citizens had a say
Application for the intended use of GMO vaccine in South Africa.
According to South African law, public comment is required to approve or deny GlaxoSmithKline Biological's application for their intended trial of a GMO vaccine on infants aged 6 and 7 months in South Africa with the aim to have an affordable means to prevent RSV. The World Health Organisation (WHO) has identified RSV as a global health issue. Please take the time to read the related documents and info further down on this page.
Help shape the policy by completing the form below (your personal info will not be shared).
LIVE COMMENT FEED
Displaying newest 5 comments sent.
| | | |
| --- | --- | --- |
| Sebastian | I disagree | not good for their health |
| A | I disagree | UNETHICAL |
| Mfundo | I disagree | You are poisoning and killing our babies... Sincerely Go Fuck Yourselves. |
| Phetheni | I disagree | It has been proven that it failed on the monkeys, why use it on people |
IN THE NEWS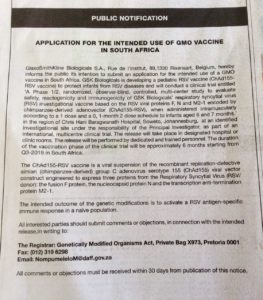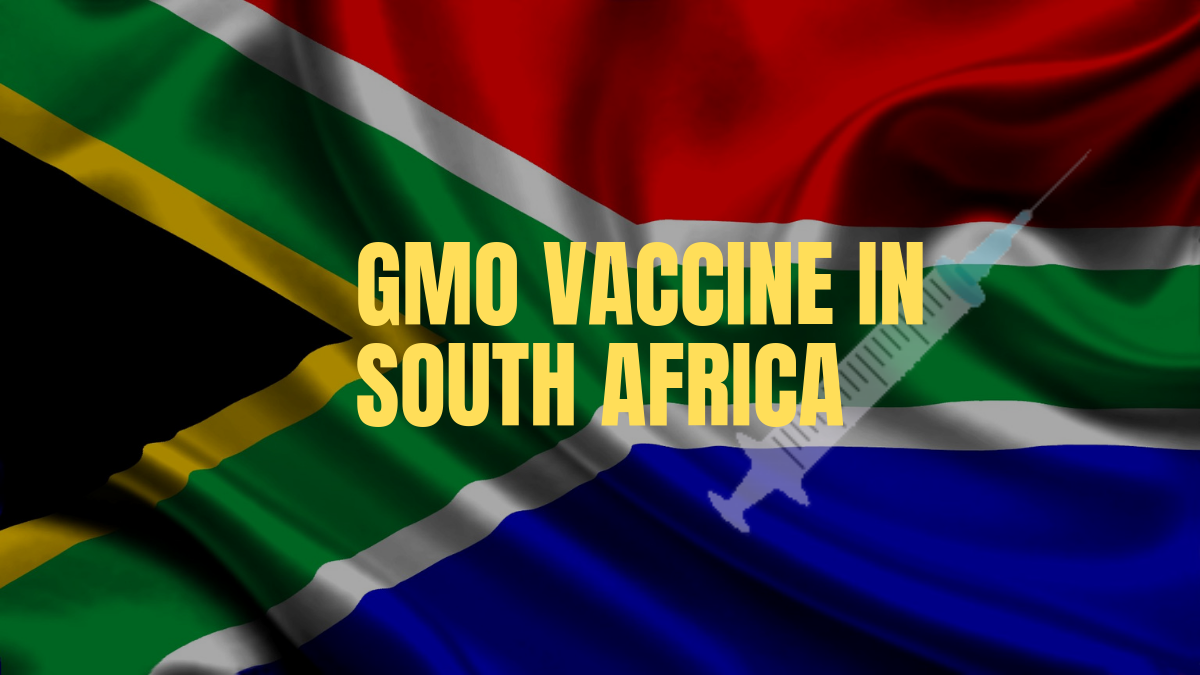 Important to note; this is not a petition but is the first step in an essential Participative Democracy process protected under the SA Constitution. 
By using this service you ensure an accurate record is held by civil society (on our encrypted database) so government cannot dispute facts or figures. This process forms a solid foundation for a legal case should the necessity arise.