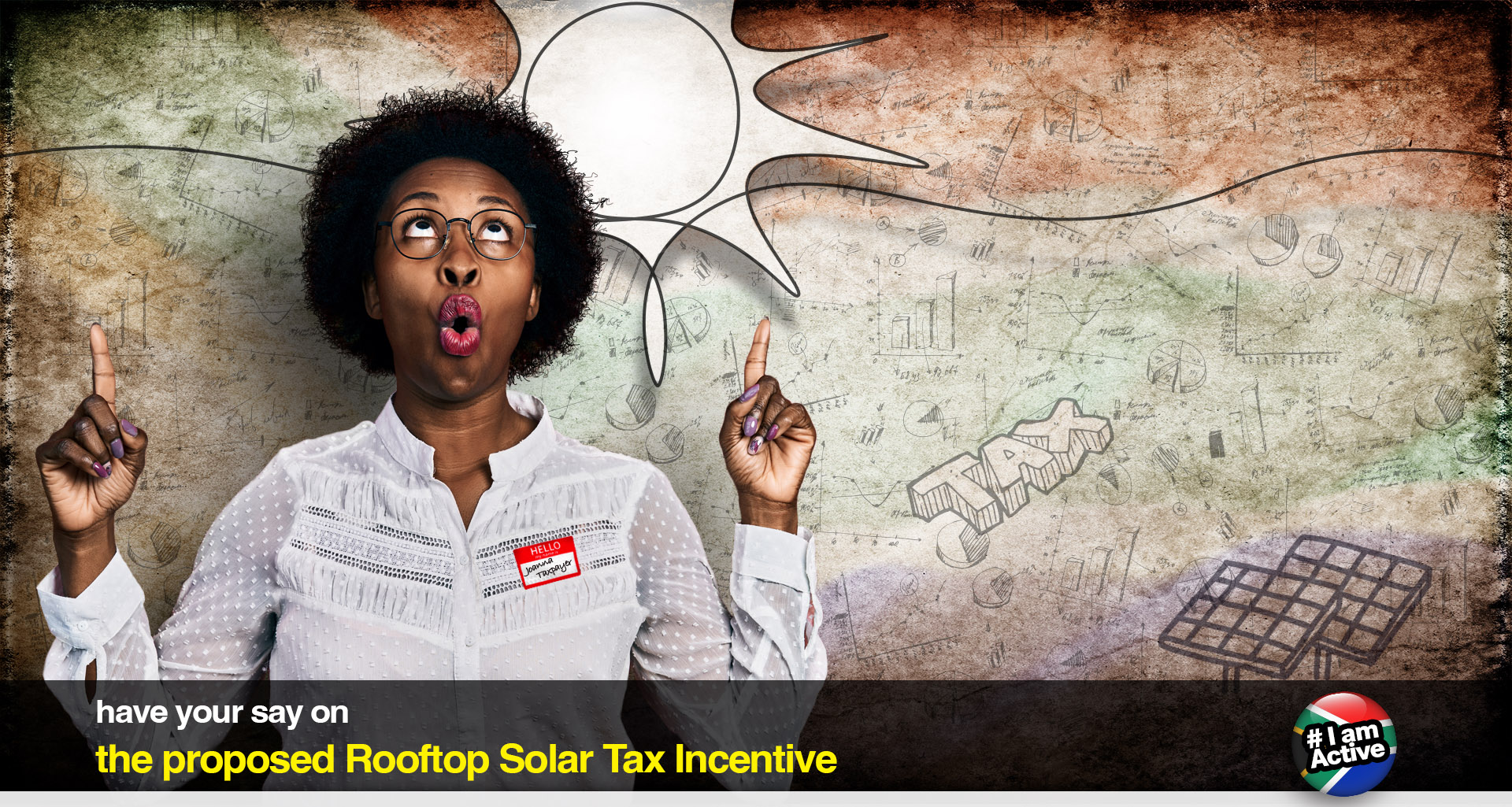 3181 comments delivered (closed 15 May 2023)
The National Treasury and SARS invites you to comment on the draft legislative amendments to give effect to the two renewable energy tax incentives, announced in the 2023 Budget.
These proposals assist in partially addressing the country's energy crisis and encourage private investment into expanding electricity generation.
Expansion of the renewable energy tax incentive
Under the enhanced renewable energy tax incentive, taxpayers who are conducting businesses will be able to claim a 125% tax deduction (in the first year) for qualifying capital expenditure in respect of all renewable energy projects, with no threshold on generation capacity.The enhanced incentive will be available for a period of two years and apply to investments in renewable energy projects brought into use for the first time on or after 1 March 2023 and before 1 March 2025.
Rooftop solar tax incentive
With respect to the rooftop solar tax incentive, individuals will be able to receive a tax rebate to the value of 25 per cent of the cost of any new and unused solar PV panels, up to a maximum of R15,000.
Have your say – shape the outcome. [CLOSED]