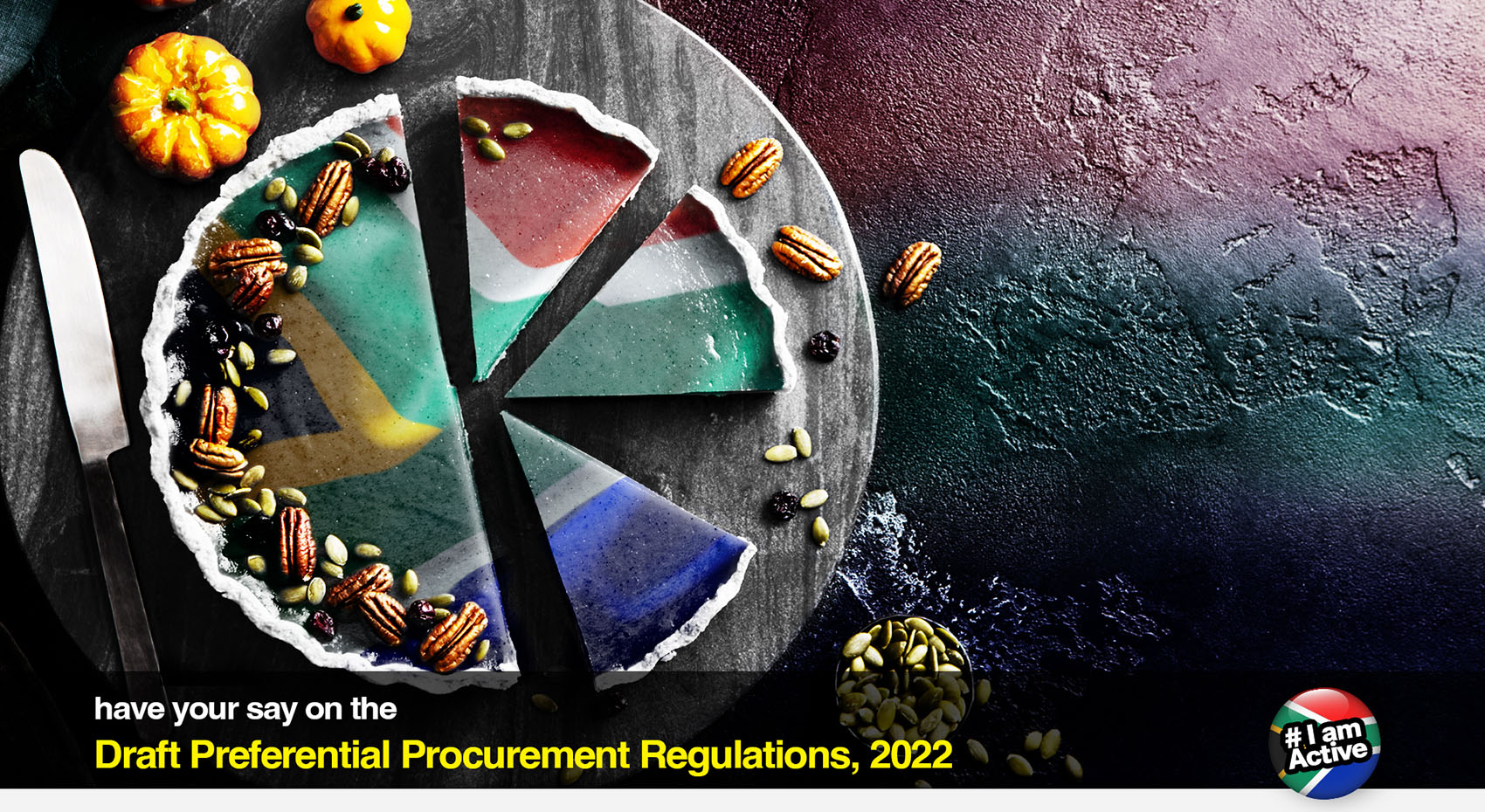 135 comments delivered, closed 11 April 2022
Sakeliga obtained a Constitutional Court victory forcing state organs to cease the practice of applying BEE pre-disqualification to tenders. As a result, the National Treasury invites you to comment on the REVISED draft Preferential Procurement Regulations, 2022.
The draft Regulations propose to prescribe—

the threshold amounts in which the 80/20 and 90/10 preference point systems must be used, together with the formula to be applied; and
other matters necessary or expedient in order to achieve the objects of the Act
Have your say – shape the outcome. [CLOSED]
SUMMARY
Constitutional Court Judgment
On 16 February 2022, the Constitutional Court in Minister of Finance v Afribusiness NPC [2022] ZACC 4 handed down judgment in the application for leave to appeal against a judgment and order of the Supreme Court of Appeal (SCA). This application was brought by the Minister of Finance (the Minister) against Afribusiness NPC, and concerns the validity of the Preferential Procurement Regulations, 2017 (the 2017 Regulations) made by the Minister
on 20 January 2017, in terms of section 5 of the Preferential Procurement Policy Framework Act, 2000 (the Act).
The SCA held that the Minister's promulgation of regulations 3(b), 4 and 9 of the 2017 Regulations was unlawful. Due to what the SCA held to be the interconnectedness of the regulations, the entirety of the 2017 Regulations was declared invalid on the basis that the content of the 2017 Regulations exceeded what the Minister could permissibly regulate in  terms of section 5 of the Act and section 217 of the Constitution. The declaration of invalidity
was suspended for 12 months. According to section 18(1) of the Superior Courts Act, a SCA judgment and order are suspended when an application for leave to appeal is lodged.
The majority judgment of the Constitutional Court dismissed the appeal against the SCA judgment. The majority judgment was silent on the question of remedy. It did not address itself to the specific issue of the status of the SCA's order of suspension. The minority judgment addresses the issue at footnote 28, where it asserts that "the period of suspension expired on 2 November 2021".