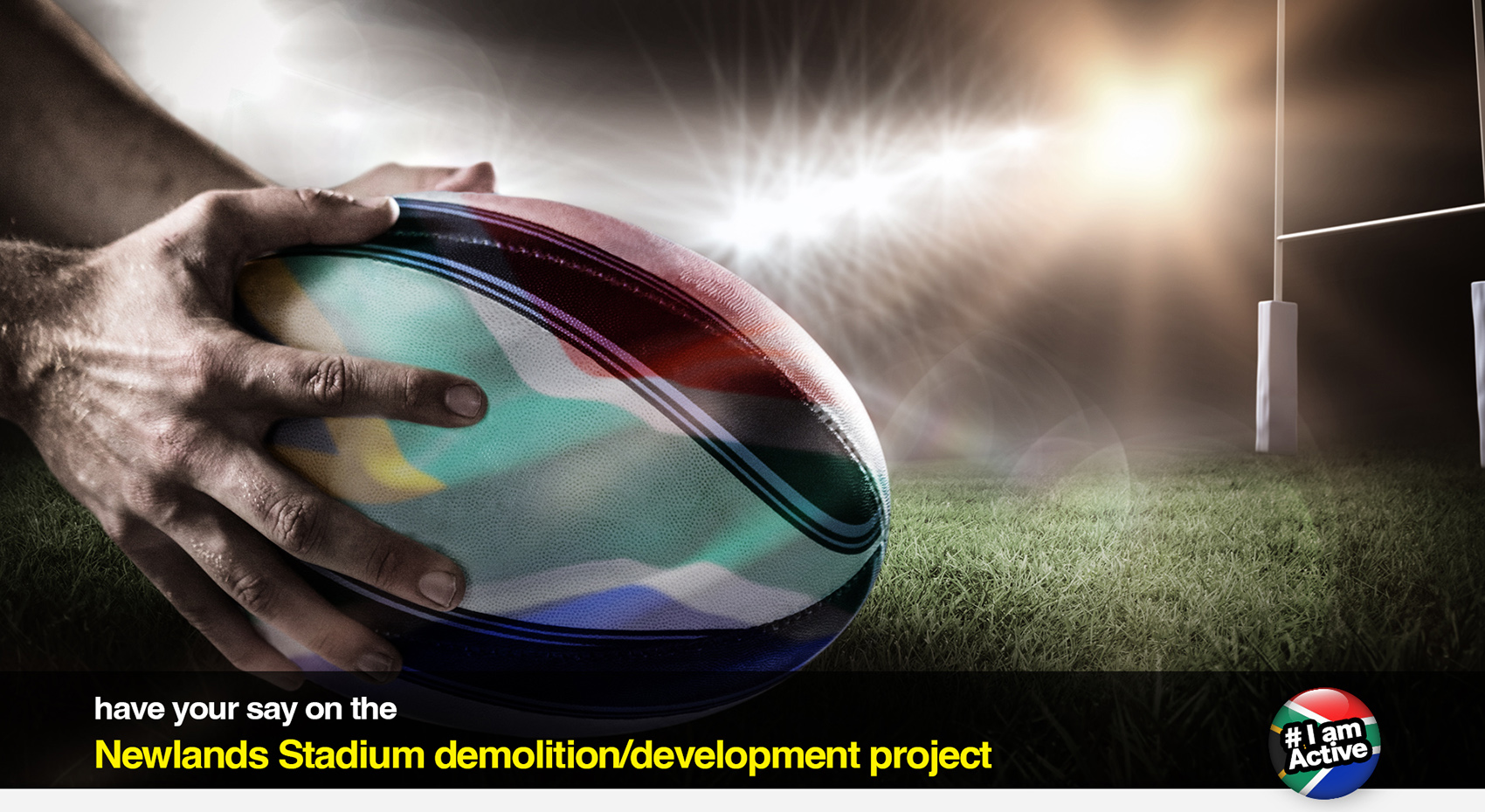 147 comments delivered, so far
The historic Newlands Rugby Stadium is set for possible demolition to make way for housing and office developments. However, a proposal is on the table to declare the stadium a heritage site, global interest museum, local business centre, and tourist attraction.
cost of demolition R300m plus housing/office development costs
economic benefit of heritage development.
To demolish or to resurrect? Scroll down to have your say.
Have your say – shape the outcome.
SUMMARY
Former Springbok captain Wynand Claassen has made a last-ditch attempt to prevent the sale of Newlands rugby stadium.
Netwerk24 reported over the weekend that Claassen filed papers to have Newlands declared as a 'heritage site' which could prevent the sale of the famous old stadium.
In February, the Western Province Rugby Football Union (WPRFU) and SA Rugby announced that Newlands was to be placed on the market in a sealed bidding process.
The proposed sale was Tuesday, but SA Rugby is only expected to announce the winning bid at the end of June.
Claassen, however, believes there is too much historical value attached to the stadium to allow it to be sold to a developer – with the likely aim of demolishing it.
Claassen, and other unknown individuals, launched the Save Newlands Rugby Stadium campaign. They applied to the Western Cape government to declare Newlands a heritage site.
"For me it's about the historical and social value. We feel that you can keep Newlands in its current form and with much less expenses convert it into an unbelievable tourist attraction."
ENABLING YOU TO SHAPE GOVERNMENT POLICY
Dear South Africa is a legally recognised and constitutionally protected non-profit platform which enables the public to co-shape all government policies, amendments and proposals. We've run many successful campaigns and have amassed a considerably large active participant network of over 750,000 individuals across the country and beyond.
We do not run petitions. We run legally recognised public participation processes which allow citizens to co-form policy at all levels of governance. Whereas petitions, even if they contain thousands of signatures, are considered as a single submission by government, our process ensures that each comment made through dearsouthafrica.co.za is recognised and counted as an individual submission by government.
Furthermore, we keep an accurate record of all participation and produce a publicly available report at the end of each project. This report forms the foundation of a sound legal case should the necessity to challenge the decision arise.
Participation costs you NOTHING, and is so easy and quick to do through the platform that you really have no excuse not to help shape policy BEFORE it becomes law. Legally challenging implemented law is costly and rarely successful. Prevention is better than cure.
Participation in decision-making processes means a possibility for citizens, civil society organisations and other interested parties to influence the development of policies and laws which affect them. We've made it easy for you as a responsible citizen of South Africa, to influence government decisions before they are made.