The Department of Justice and Constitutional Development invites interested parties to submit written comments on the 
Draft Judicial Matters Amendment Bill, 2018.
The Bill seeks to amend numerous Acts, most of which are administered by the Department. The amendments are intended to address practical or technical issues, and to give effect to court judgements. The individual provisions of the Bill were developed in conjunction with or at the request of the various stakeholders.
You are invited to provide suggestions or comments in support or objection via the form below. Should you be unsure, please read the live comments, media, summary or documents below.   Closing date is Sunday, 31 March 2019
8 active citizens had a say
Add your comment now.
A copy of your message will be sent to you along with an automated proof of receipt. Check your junk mail folder if you can't find it.
LIVE COMMENT FEED
Displaying newest 5 comments sent.
| | | |
| --- | --- | --- |
| Jo | No, I do not. | This is just another ploy to get their greedy hands on a greater share of the kitty and otherwise enrich and advantage only the political elite. |
| Solaris | No, I do not. | Put your nose up your anus. You are part of a cosmic plot to further inter-stellar relations to dominate plane earth and its web of life. To you the corpse-oration low evil (=anti-live) we bid your farewell and total de-vibration. You have been informed countless times that you would be upgraded if you changed your attitude towards SOURCE. You have by your own initiative passed the point of no return. We can no longer prevent you from self-destruction. |
| Karen | Yes, I do. | If one has an offense for drinking and driving and seeks help and changes their life to give up alcohol, they should not have a 10 year criminal record, as they were sick. Alcoholism is a disease. You can't give a diseased person a criminal record! ? |
| Buyiswa | Yes, I do. | Can the judicial system stop giving bail to people who are accessed on rape and murder even the rights they have at correctional services be limited and punitive not that they have more right than us nooo |
| Petronella | No, I do not. | The bill must allow people who have worked so hard to help inves their money through the other means profitable rather than forcining them to go to old mutual who have lost so much money of the poor hard earned money. If they can't guarantee growth why should they manage our money. We shuould st least be forced to fix our money and enjoy the interest in that way your capital is guaranteed |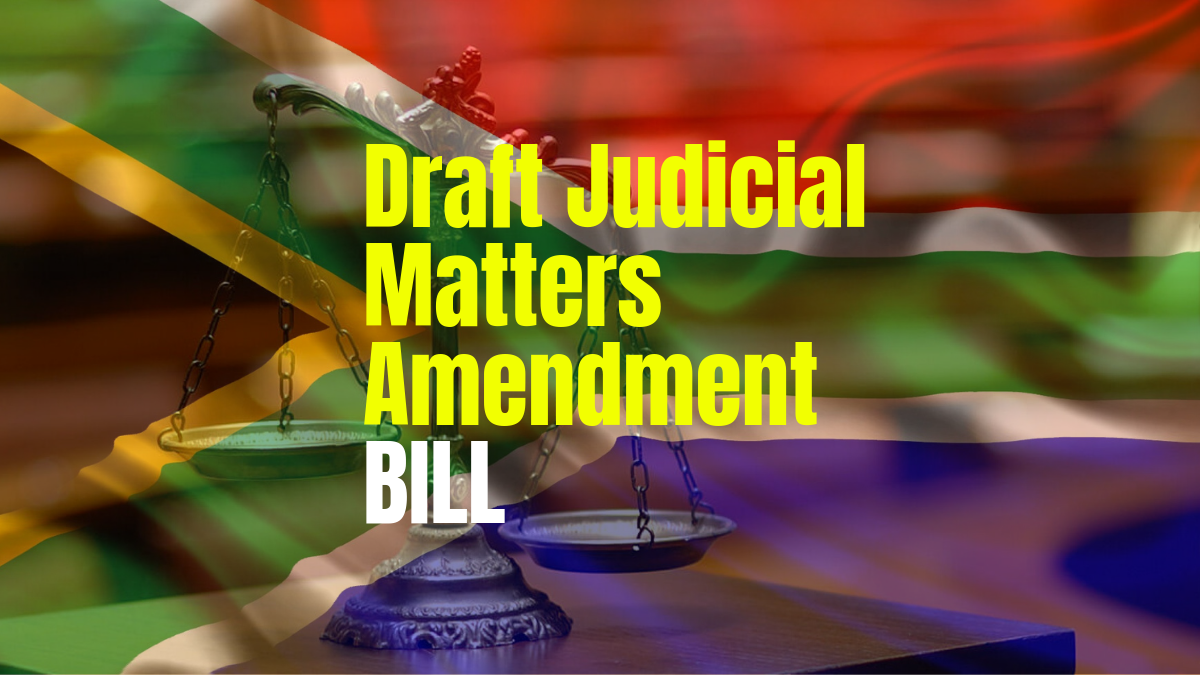 Important to note; this is not a petition but is the first step in an essential Participative Democracy process protected under the SA Constitution. Your comment is immediately sent as a unique email to the designated government representative and must, by law, be acknowledged and considered. Had this been a petition, all comments would be seen as a single collective submission.
By using this service you ensure an accurate record is held by civil society (on our encrypted database) so government cannot dispute facts or figures. This process forms a solid foundation for a legal case should the necessity arise.