The Select Committee on Appropriations invites you to make written submissions on the 2020 Division of Revenue Bill that was tabled together with the 2020/2021 Budget by the Minister of Finance in Parliament on 26 February 2020.
Comment no later then 16:00 on Wednesday, 29 April 2020.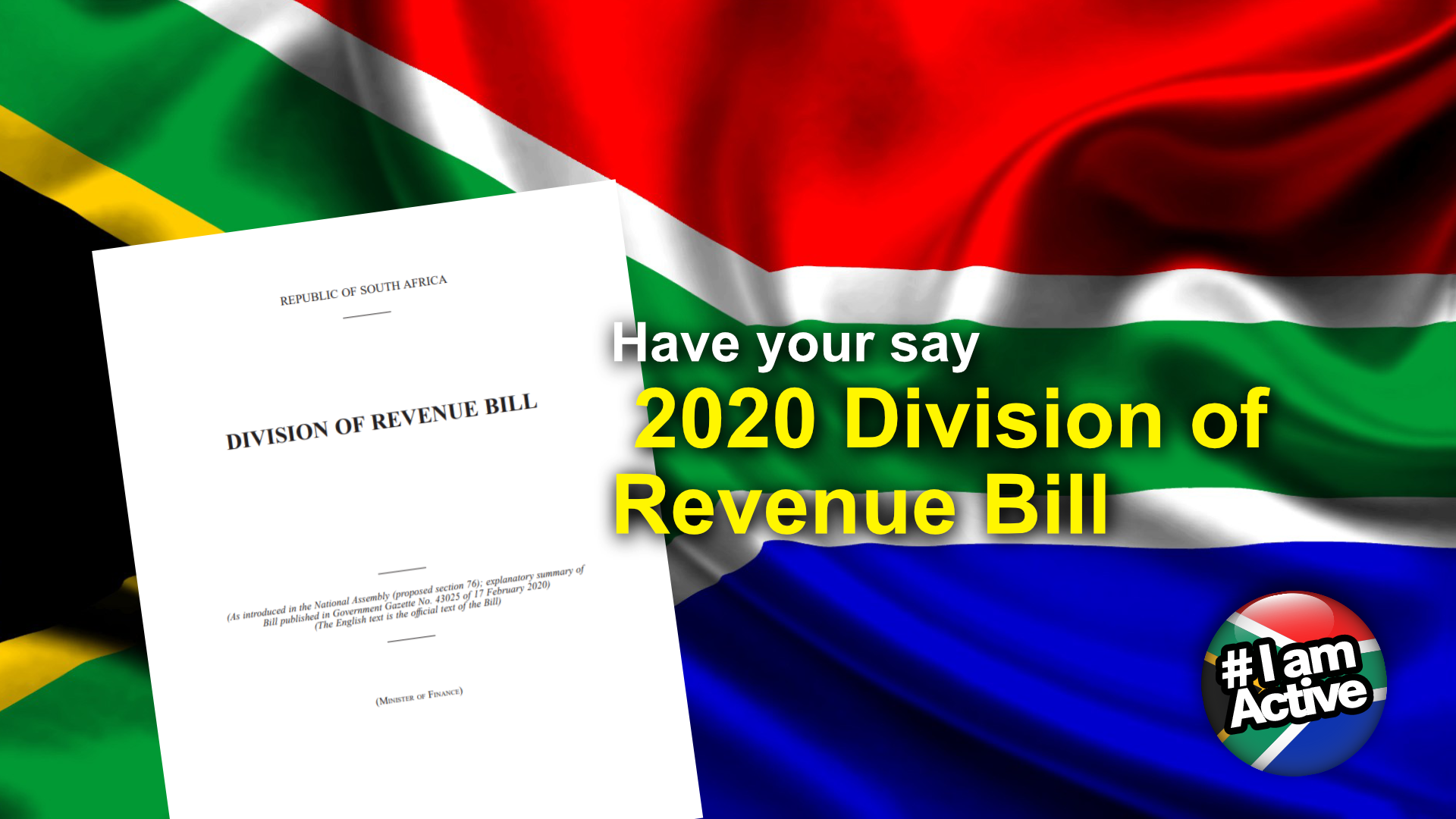 Have your say – shape this policy.
Important to note; This is a legally mandated public policy-shaping process. By using DearSA's platform you ensure an accurate record is held by civil society (so government cannot dispute participation facts or figures) which forms a solid foundation for a legal case should the necessity arise. It is not a petition. Your input must, by law, be individually acknowledged and considered by government.